Submitted by Linda Ockwell-Jenner on
Today I want to showcase one of the SBCN's Members, Verve Electric Inc . A little bit about this business:
Verve Electric Inc. is a family owned and operated Electrical Contracting Company, based in Kitchener, Ontario, specializing in both Residential and Commercial electrical applications.  We believe that doing a job well means doing a thorough job, creating as little disruption to the space as possible, and working with you, the client, to achieve your goals, while at the same time using our vision and expertise to compliment your needs and wants.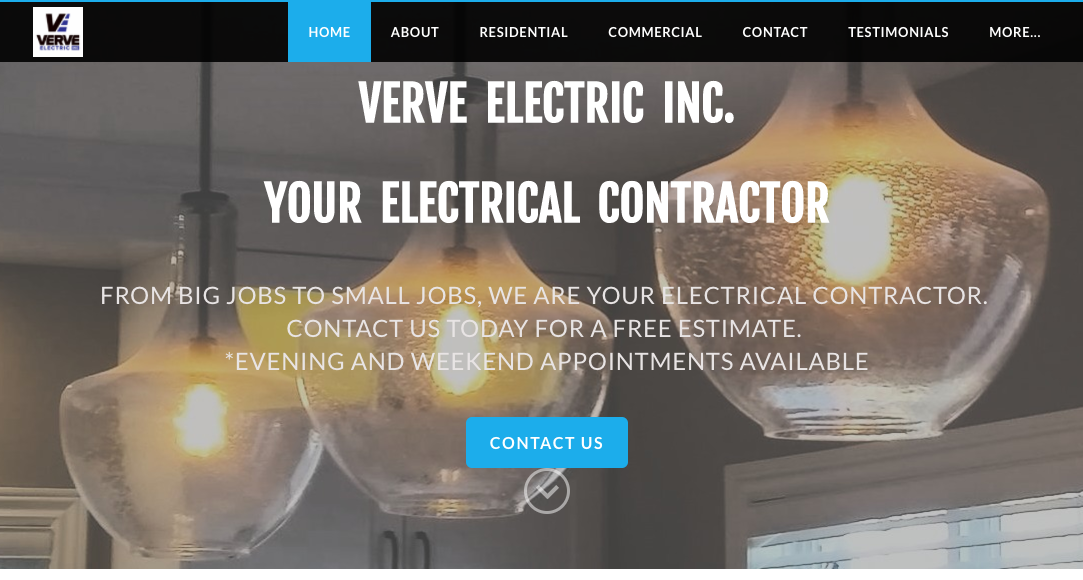 It's important to support local businesses and to assist them gain visibility and a strong brand. Today it's difficult finding tradespeople at all let alone someone you can trust who has the correct training and accreditation. 
Nathan Parsons, Owner/Operator at Verve Electric Inc has chatted with me on a couple of the SBCN Small Biz Podcasts, https://www.sbcncanada.org/podcast/2468, I would encourage you to check these out to find out more about Nathan and Verve Electric Inc.

You need to be a registered user to post comments. Please log in.