Submitted by Steve Bentley BA CFP on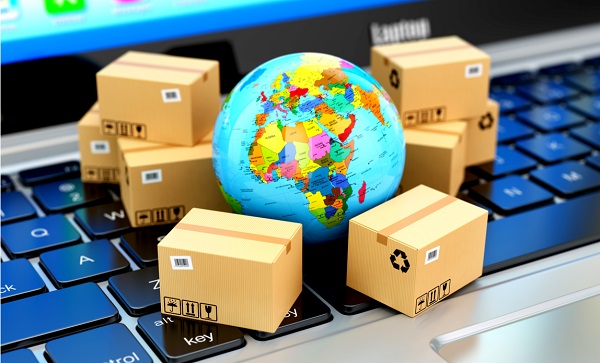 At one time, selling internationally was something only well-established organizations could hope to do. Small businesses never dreamt of entering foreign markets. They only opened their doors to their local community or within the country. The number of small businesses who have opened online and want to expand the borders of this business has significantly increased. A client decided to venture in this direction and I, being the info geek I am, decided to do a little research into this subject.
E-commerce has seriously changed the game. Entrepreneurs are no longer limited to selling within their home country and are finding success selling across borders. Technology has significantly reduced the hurdles that once prevented small businesses from exploring international expansion. In just a few clicks, entrepreneurs can generate new revenue streams.
"Made in Canada" brands and goods enjoy recognition and demand on the global stage. Synonymous with quality, Canadian goods are particularly popular with shoppers in the US, UK, Australia, Germany and France. In the U.S. alone, it is estimated that 22 million Americans shopped online from Canadian businesses, spending $9 billion in 2016. Beyond the highly popular Canada-U.S. trade corridor, it is estimated that global e-commerce cross-border spending will hit $600 billion by 2022. Yet despite the immense opportunity, less than 20% of Canadian small businesses sell online, and even fewer engage in cross-border commerce.
For Canadian small businesses, there has never been a greater opportunity to reach new customers and unlock global consumer spending. Retail e-commerce sales climbed nearly 30% in 2017 and reached about $57 billion. By 2021, 13% of all retail salesin Canada will be transacted through e-commerce channels. Having an online presence makes it significantly easier for businesses to sell internationally and seize these growth opportunities.
 "The international business, instead of detracting from our business, is now additive to our business." Michael Casey
There are strategies to help entrepreneurs make the most of cross-border opportunities:
Start with familiar territory
Test international sales in a few key markets before expanding further. The U.S., U.K. and Australia are good places to start. These countries are among Canada's top export markets and shoppers in these regions are likely familiar with buying from Canadian businesses. These markets also share English as a common language, making it easier to communicate with customers, ultimately offering an opportunity to test and perfect international sales processes before tackling additional markets. Follow customer demand, but be sure to immerse yourself in the nuances of the market beforehand.
Shipping costs and delivery timeline transparency 
Shipping costs and other fees are the main factors deterring consumers from shopping cross-border. Businesses should not underestimate the important role that affordable shipping plays in the transaction. 35% of shoppers say that delivery and shipping costs prevent them from shopping cross border and 46% indicate that free shipping is a top driver to purchase when choosing to shop from international websites.
"If your business is not on the internet, then your business will be out of business." Bill Gates
Free shipping however, doesn't need to be forced into your business model. Striking a balance between what's practical for the business and right for the customer works best. Most small businesses can't hope to compete with the high-volume low-margin giants of free shipping and don't have to. Test different shipping and pricing options to find what works best.
Reduce barriers to checkout
Offering safe, secure and familiar payment options that customers recognize is essential. When it comes time to complete a purchase, having a secure way to pay is a top consideration for 44% of cross-border shoppers. When shopping cross-border, most online shoppers would prefer to have a choice of whether to pay in local currency or in their own currency.
Clarity at the point of checkout makes all the difference in converting shoppers to purchasers. Regardless of the payment currency, payment should be simple. Simplicity can be the difference between a shopping cart full of goods not purchased and a completed purchase.
"Think Global. Execute local." David Alberts
Get help 
There are many resources and organizations that can help entrepreneurs on their cross-border journey. Innovation hubs such as MaRS offer toolkits and support for small businesses looking at international expansion. The Business Development Bank of Canada also offers tools, advice and articles for businesses looking to export internationally. For entrepreneurs looking for a low-threshold way to test the waters, consider leveraging a global e-commerce marketplace platform like Shopify or Etsy.
We really are in a global market and with digital technology, on line small business owners can easily expand the markets for their product and services.  I rarely meet business owners who don't feel nervous about expanding into new markets. That's normal. I also rarely meet business owners who regret their decision to do so. Selling internationally is worth it. For those that are ready to take the torch, there are massive growth opportunities beyond Canada's borders. I hope entrepreneurs take the plunge and seize the opportunity. Those that do are Keeping Life Current.
Steve is the SBCN Community Mentor and can be reached at Steve@NorthernRiverFinancial.ca
You need to be a registered user to post comments. Please log in.