Submitted by Brendan Waller on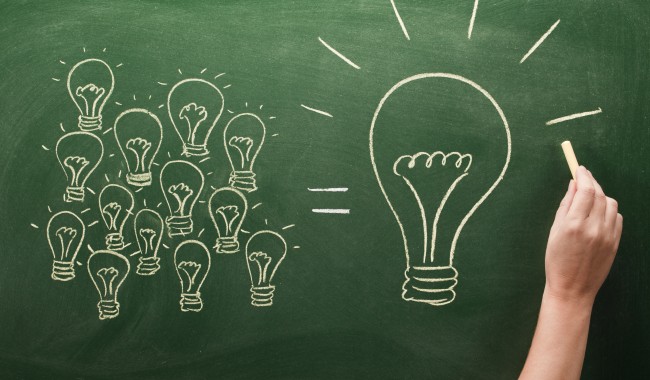 When it comes to Marketing, there are really only two options out there: hire a Marketer / designer in-house or outsource your efforts. There are distinct differences between the two options, so let's explore further.
In-House Marketing
We've all been there; at some point or another, each member of the dsgn network has been a part of, or was the marketing department for a business. Having someone in-house does have one distinct advantage over outsourcing your Marketing:
You've got a salaried employee sitting in your office, 8hrs a day, ready to go!
That's it. Unfortunately, that is where the benefits stops. You have a person in your office for an average of 160hrs per month. When it used to be that marketers or designers were brought on to a team for a specific task, that focus made sense! Today however, marketers are being stretched in forty directions trying to cover the spectrum of traditional and digital marketing tactics. Many business managers think they're seeing value. But what does this actually mean for your business?
A graphic designer is trying to be a web developer
A web developer is trying to do Social Media
A Community Manager is trying to understand Photoshop
Time wasted
No experience, long training periods
Lack of knowledge and professional experience
 A Jack-of-all-Trades Does Not Equate Quality, Productivity or Value
At the end of the day, it's not very efficient. A jack-of-all-trades approach may seem like a great idea initially. However, when you look closer you start to note inefficiencies, as your Marketing person has to spend hours trying to learn the new skills you're expecting of them.
Outsourcing Your Marketing
Are you considering outsourcing your Marketing, either fully or supplementing your Marketing Department? Here are a few reasons why to consider it:
You get fresh eyes and ideas from people outside your organization
Broader strategies can be implemented
You have access to the skills that you need – without the lengthy training
You get to budget for Marketing more effectively and scale your efforts as needed
There are no "hidden costs" of having an employee, these costs can equate to $10,000 – 15,000 per year!
Should You Outsource or Supplement Your Marketing?
When you consider a single employee in your Marketing department could cost you $5000-7000 a month for their salary and business associated costs, there are definitely benefits to outsourcing.
For a similar budget, imagine your Marketing efforts centered around one point of contact, bringing with them effective design and creative tactics from start to finish.
If you have a great in-house person, imagine how they could flourish if they were able to collaborate with a team of marketing professionals. Imagine how much smoother you business could run if you could leave marketing to those who know it best.
We're well into 2015, stop waiting and act! Let this be the year that the term "Marketing Budget" actually makes sense.
------------------------------------------------------
Brendan is the founder of Unison Measurable Marketing is a full service agency helping companies align their Sales and Marketing departments, and find the ROI in Marketing.
You need to be a registered user to post comments. Please log in.