Submitted by Linda Ockwell-Jenner on
The NextGen Business Podcast is aimed at YOU, our next generation's entrepreneur!
Linda OJ and Aaron Espindola are your hosts for this energetic and topical video podcast.
Join us for fun conversations covering topics related to entrepreneurship. Whether you're thinking about starting a business, or your career options, the NextGen Business Podcast will help you on your journey.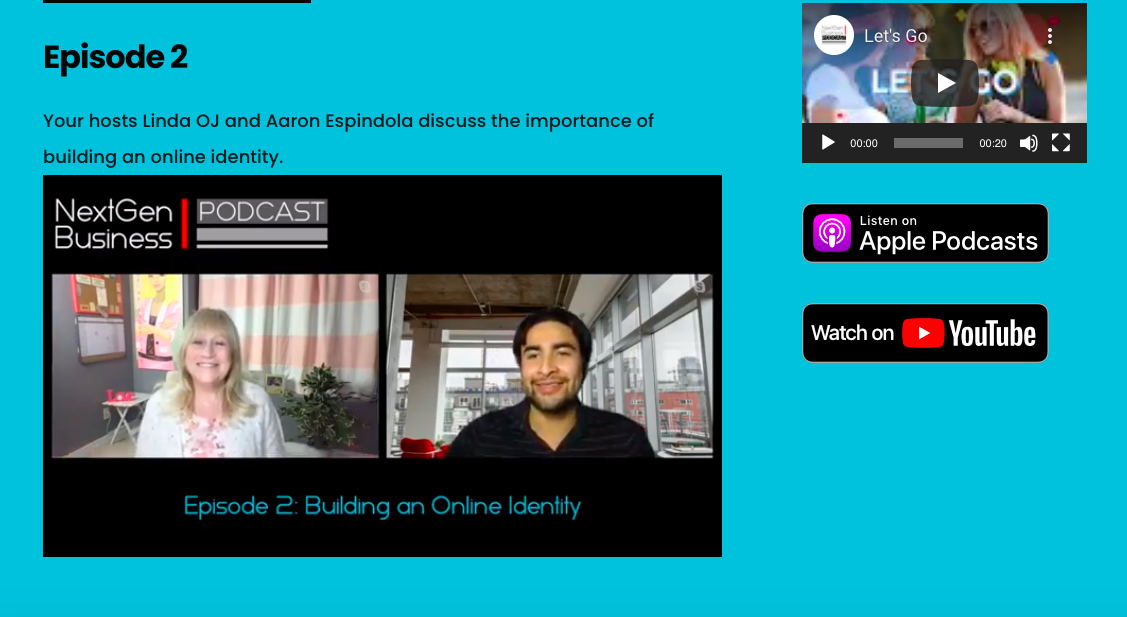 Enjoy listening to the podcast on the go, via Apple Podcasts
Or via the YouTube Video
If you would like to be a guest on the show please contact us: https://www.nextgenbusinesspodcast.com/get-in-touch/
You need to be a registered user to post comments. Please log in.