Submitted by Linda Ockwell-Jenner on
I have been sharing my Motivational Moments Podcast for many years, it's a great way to reach my target market, help people and of course for others to enjoy my podcast.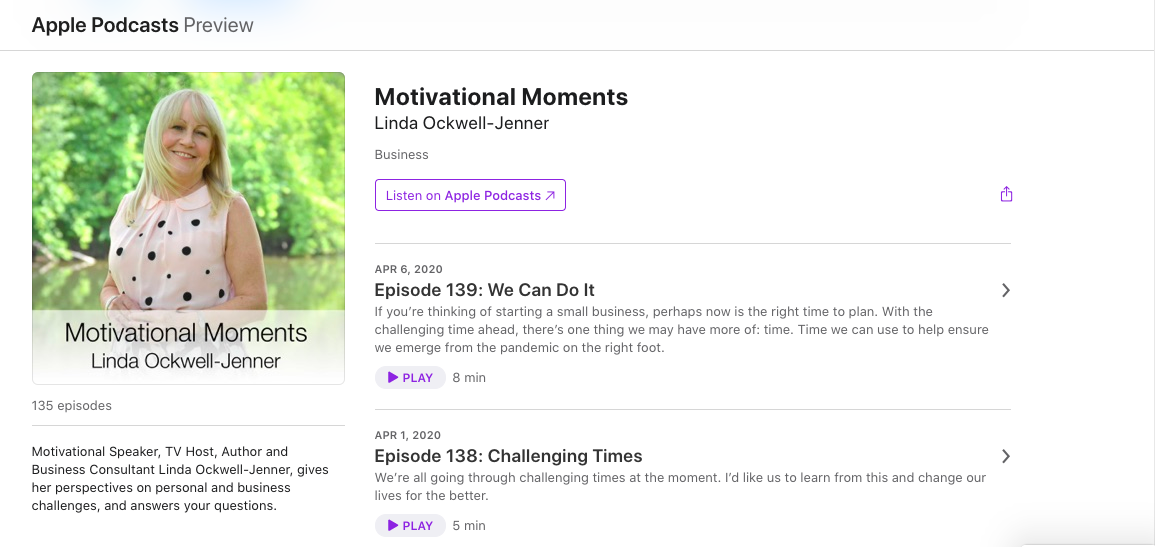 If you are thinking about sharing your own podcasts it is a great way to share with others information, tips, motivation etc.
Thanks for checking out my podcast! 
You need to be a registered user to post comments. Please log in.