Submitted by Steve Bentley BA CFP on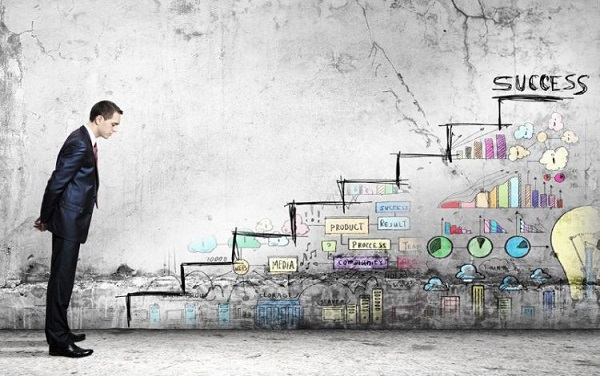 In a recent podcast, we covered the concept of building a business foundation for your small business. Why is it that important? Here's a statistic. Roughly 50% of businesses in Canada fail within their first 5 years, often before they've had a chance to hit key business milestones. That's an alarming statistic for any business owner, even if they've passed the 5-year threshold. What causes those businesses to fail?
Sometimes there are market trends that work against them. Some failed businesses can genuinely be chalked up to poor timing, unfortunate economic changes and a slew of other reasons that are just outside of their control.
Yet the majority of businesses fail because of things they can control. The reasons for a failed small business usually boils down to the person who started the business. The majority of businesses fail because of things they can control. So how do you address that and take control. Let's take these small business tactics and talents and break them down into achievable business milestones to help keep you focused and on track.
Profitable Business Model
A business model should tell the story of how your entire business works. The story should focus on three core questions:
Who is your client?
What does your client value?
How do you deliver that value at the right cost?
All of those questions add up to creating a profitable business model. If you nail those questions, you're well on your way.
Set aside some time to formally write a full-fledged business model. It's the first and most important business milestone that you must reach. Here's one easy system for creating a rough business model, although there are endless ways for you to create your own model. Your business model may evolve over time, but you'll want to start with a plan for success instead of simply fumbling around.
First Repeat Client
Your next business milestone involves the exchange of currency. Landing your first repeat client (an anchor client) will give you confidence in your business and the motivation you'll need to keep going. The key word here is "repeat."
You may earn that first repeat client through personal recommendations, an existing contact or cold calling. Landing your second repeat client will take understanding exactly who they are and where they spend their time – both online and off.
Realistic Marketing Strategy
Marketing is the lifeblood of your business. Small businesses owners sitting around waiting for clients to call are destined to fail. Smart marketing can actively bring in new business instead of simply reacting. There was a time when businesses would hire a marketing firm to handle everything. While many still do this, and you can if you have the budget, it will benefit most entrepreneurs to tackle as much of the marketing as they can and outsource once they know what works.
Delegation and determination are two of key "talents" of entrepreneurs strengthened by taking an active role in your marketing campaign. You'll have to learn the new tools that make it all possible, and put in regular time to market your business.
Once you understand the tools at your disposal, create a scalable marketing strategy around them. Scalable means that you can amplify the effect without amplifying the costs by the same degree. Taking advantage of online marketing techniques and working with the right people will help you create a solid marketing strategy.
Hire and Train a Solid Team
Starting off as a one-person operation, or solopreneur, is great. However, with the exception of a few lucky business models, it will only get you so far. You'll need to hire and train a team. This exciting milestone will grow your business by leaps and bounds
Put in the time to create a stellar employee training program before you even hire your first employee. Instead of stumbling through it, and possibly wasting your time, energy and money with the wrong people, this will enable to set up employees for success.
You can also test the waters by hiring a virtual assistant or a contractor. They can take a lot off your plate without being a formal team member. A virtual assistant can help you establish that highly sought after work-life balance that all entrepreneurs need.
Be Your Industry Authority
At this point, you're making money and you have a great team in place. Your next milestone is to become an authority in your industry. Even if your business doesn't exist entirely online, the internet is your fastest route to becoming an authority. Create the type of content that your industry needs and will appreciate, and give it away for free. Your peers will see that you are knowledgeable, and over time, you'll become an authority.
Get involved in local events that allow you to share your expertise. You may even wish to seek out speaking events and industry-wide conventions. Coupling speaking engagements with great online content will turn you into a sought after authority.
Reach a Significant Number of Sales
If you've developed a profitable business model, created a scalable marketing strategy and found the perfect team  you're on pace for lasting success. The final business milestone to is to reach is a significant number of sales.
Set a specific goal for sales. Without a goal, the business will stagnate. Having a goal will help to continue moving toward your target growth. Determine an ambitious, yet achievable, dollar figure for your business. Obviously, the numbers will vary depend on the nature of your business. Only you will know what number to set as your target, but once set, make sure everyone on your team knows about it. Make it something you strive for together.
The Bottomline
Your business can be one of the 50% that makes it past 5 years, and then onward to 10, 20 and 100 years. You'll need to work in milestones and goals to keep you and your team focused, but it's possible. Sure there will be bumps and hurdles along the way but without the focus you will wander. It is easy to get lost in your business without setting goals and achieving milestones.
Make milestones small at first and more challenging as you are achieving success.  Along the way, you'll become confident, business focused and a skilled promoter. All of which are essential skills for successful small business owners. They are all part of Keeping Life Current.
Steve is the SBCN Community Mentor and can be reached at Steve@NorthernRiverFinancial.ca
You need to be a registered user to post comments. Please log in.