Submitted by Steve Bentley BA CFP on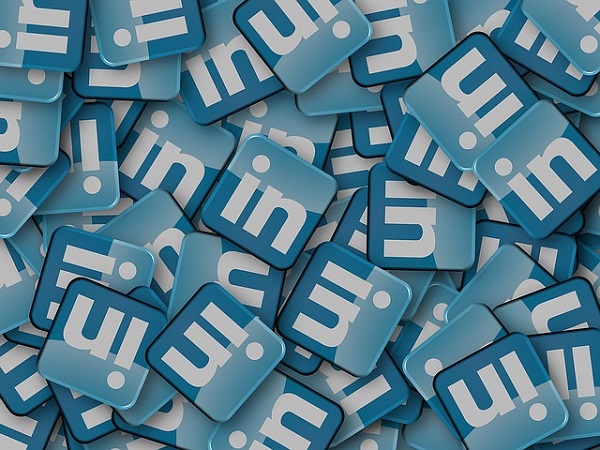 Its funny where conversations go. Recently on The Small Business Show on Rogers tv in Waterloo Region, I interviewed a 35-year real estate veteran, Ian Inglis of ReMax, about social selling. He mentioned three social media channels that he uses to promote his brokerage. Facebook, Twitter, and LinkedIn are his preferred. I know, advocates can now make a case for Instagram and Pinterest, but we'll focus on LinkedIn since it is the site most prevalent to business to business networking. 
If you're only using LinkedIn as a passive digital resume, you're doing it wrong. Social media is a time and cost-effective way for entrepreneurs and small business owners to market themselves. While social networks like Twitter and Facebook definitely have their place, in my opinion, LinkedIn is by far the most valuable to business.
The question is, can you use LinkedIn to get more clients? When it comes to generating new leads, LinkedIn is more powerful and more cost-effective than many other marketing techniques, including direct mail, paid advertising, and seminars.
Utilizing LinkedIn as a marketing strategy doesn't happen overnight, but it does offer a big payoff. As you build your network, you should get more connections, more profile views, and more views on things you post. Over time, everything you put out will get more attention and more exposure, creating awareness in your area. Building your LinkedIn presence is important for several reasons:
It expands your network. To put it simply, a bigger network will attract more people to view your profile and connect with you. The average CEO on LinkedIn has 930 connections. I currently have about 4,000 connections (feel free to connect with me.) I can attest that significant growth didn't really kick in until I hit 1,000 connections. I obviously see the strength of LinkedIn for networking and marketing.
You can stay top of mind. When you communicate regularly and share information that your connections are likely to find valuable, you stay top of mind. This works in your favor, because even people who aren't clients can still refer or recommend you. Believe me, this happens more then you may think.
You will get web traffic. When you have posts and publications linking back to your website, it increases your web traffic. This isn't rocket science, but it does lead to a steady flow of potential prospects. Automated inbound marketing.
You will build trust through Google. At some point after getting a referral or introduction, people will type your name into Google. Google gives those with strong LinkedIn profiles preferential treatment in the search results. When people search you, you want to make sure they can find you, see your picture, and feel more confident in trusting you.
"Active participation on LinkedIn is the best way to say, 'Look at me!' without saying 'Look at me!" Bobby Darnell
Fine and dandy you may say, but how do I get it to work for me. Here are my tips for entrepreneurs and small business owners who are looking to improve their LinkedIn presence:
Change your headline.
Marketing should always be about how you can serve your prospects. People don't care about what you do; they only care about how you can help them. The most common headline I see is "President or Owner at XYZ Company." Great! But nobody cares. This might be your title and company, but it says nothing about the people you serve, what you do, or how someone can benefit.
The first rule is please don't use symbols or emoticons. They look childish and unprofessional. To create a perfect headline, you need to focus on what you do, your target market, and how you can help them. Right now, my headline is Financial Life Planner Helping People Live Life Today and Plan for a Better Tomorrow. What do I do? Help people live a better life today while planning for a better tomorrow. It's not mutually exclusive. They both need to work together. There is more to life than just money.
When you write a headline like this, not only do you stay top of mind to people in your network, but your target market does as well. If people don't know why you're different or who you serve, they can't refer business to you. Make it easy for even non-clients to refer you. You will go from "I think Steve's in finance" to "Steve's the guy who helps people live today and plan for a better, more balanced life tomorrow." 
"The great irony is that people with Rolodexes are no longer LinkedIn. If that pun doesn't make sense, don't ask anyone in your Rolodex to explain it." Ryan Lilly
Join groups.
LinkedIn groups are an incredible way for small business owners to meet new people and generate leads from the comfort of your own office. It's much easier to reach out to someone in LinkedIn groups because you will have a common bond. Join groups that relate to your personal and professional interests, like charities you support, university alumni, hobbies, and professional associations.
There are more than two million groups on LinkedIn, and there are thousands added every week. Take a look at your top clients' profiles. What groups are they members of? Consider joining those as a start.
Create your own content.
LinkedIn is one of the only social media platforms that lets you write and publish your own blog posts. It's important for entrepreneurs and small business owners to create their own content because they are subject matter experts. You can create blog posts, articles, eBooks, white papers, podcasts, and much more. Anything that provides value and is relevant to your network is a win. Content marketing gets attention, shows people how you can help, starts a conversation, and drives traffic to your website.
If your target market is computer users, you may want to publish a series of posts like 5 Steps to Take to Safeguard Your Data or 7 Easily Avoidable Mistakes Computer Users Make. The goal is to stay in front of your target market and to be there when they need you. 
"Facebook asks me what's on my mind. Twitter asks me what's going on. LinkedIn wants me to reconnect with my colleagues. And YouTube tells me what to watch. Social Media is no reality show." Ana Claudia Antunes
Just get started.
About a third of small business owners aren't using LinkedIn at all. Those that do use it are reluctant to go big and therefore (remember how I said I didn't see much growth until 1,000 connections?) don't see results. Why is there so much opposition?
There's no instant gratification. Like I said, results won't come overnight. The rewards go to those who can put the work in and be patient.
They think it takes too much time. This depends on how valuable you think your time is. While it does take a little bit of a time investment to tighten up your profile and reach out to people, you must understand that there's light at the end of the tunnel. Besides, you can stay top of mind by sharing stuff you already read. When you come across an interesting article, take a few minutes to post it. Clients and prospects will appreciate hearing from you.
To be successful in today's competitive world, entrepreneurs and small business owners need to be on the leading edge. Industry, technology, and the markets are rapidly changing. Gone are the days when traditional forms of marketing work and even exist. You need to find a strategy to use social media channels in your networking and marketing efforts.
Leverage social media sites, like LinkedIn, to the benefit of your business. There is a learning curve, but most of what you need to know to start, people are already doing or is available on the internet. LinkedIn is a valuable resource used extensively in our business.
In fact, we have a very defined relationship with a social media consultant that drives out LinkedIn marketing efforts. Remember what I said about leverage? Yes, even we leverage relationships to get it done and we are realizing returns as a result. We see the vital importance of #KeepingLifeCurrent for our companies.
Steve is the SBCN Community Mentor and can be reached at steve@NorthernRiverFinancial.ca
You need to be a registered user to post comments. Please log in.