Submitted by Linda Ockwell-Jenner on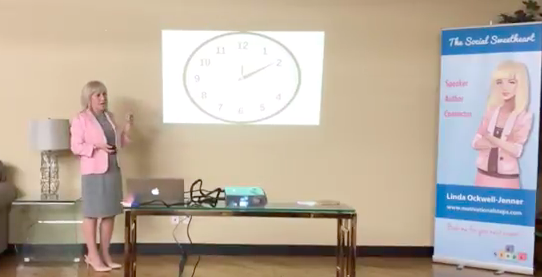 I escaped 3 low paying jobs after divorce, financial challenges and health challenges. I had been struggling to pay the bills and take care of my 4 children. When we walked around the supermarket we had to add up how much we could spend by keeping tabs on a calculator. I decided to take action and build my personal brand, which is important when in business and in a corporate position. My brand is now known globally, people come up to me in restaurants and tell me they remember my last keynote presentation, or they purchased one of my books. My brand is memorable, and enables me to offer training to my clients that ensures the growth of their business is consistent, stable and ongoing.
Check out my short video where I share tips on this topic: https://youtu.be/tyRhdqzR0Ww
Building my Brand
I knew marketing was an element of my brand. That includes my website, business cards, other marketing material. My message is an important part of my brand, ir can inluence my clients to work with me. 
If you are a brand new business think first and foremost what your brand stands for, what it represents. If you don't know that answer how will your target market know who you are and if they want to work with you?
Above all do not try to sell to people before you have at least the basics of a brand ready to go.
I am always happy to chat with you about how I can assist you. Whether you are looking for a business consltant or for me to present at your event.
Please feel free to contact me info@motivationalsteps.com
You need to be a registered user to post comments. Please log in.