Submitted by Chris Davis on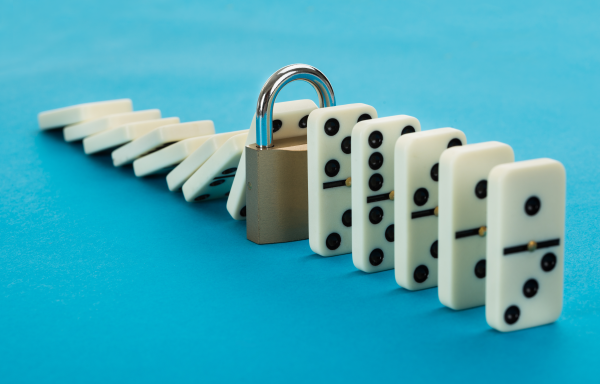 ♦ When was the last time you reviewed your company's continuity plan?
 ♦ How will you process orders if your online shop goes down?
 ♦ What work-around will you adopt if your email app quits and you can't connect with customers?
 ♦ What if you can't access your customer database because the server is down or your power is out?
When you have a kink in your processes, you risk alienating customers and losing revenue. You've likely got a binder somewhere containing the step-by-step procedures to follow when computers break down, your server tanks, or the basement floods. You've got numbers to call in IT services, and a plan to contact customers to alert them to the disruption. Your most expensive investment was a backup hard drive. It's not uncommon for small and medium-sized business owners to believe that business continuity and disaster recovery are one in the same. Disaster recovery is just one part of an effective business continuity plan; it is critical to develop methods to stay in business while that data is recovered, reinstated, and the underlying problem is fixed.
The 2015 Disaster Recovery & Business Continuity Survey reported that aging hardware and server failures were the top causes of downtime, followed by environmental disaster and miscellaneous causes. Furthermore, as our customers can attest, the Number One cause of data loss is attributed to user error and accidental deletions. You'd love to update all of your hardware annually and QA staff daily, but your budget isn't ready to absorb those costs. SMBs like yours have had to develop business continuity plans on a shoestring budget for, well, ever. You figure you can afford a few days of downtime in the unlikely event that your system goes down, but you don't have to!
Polarverse uses Datto's Intelligent Business Continuity to deliver an exceptional suite of electronic support suited to your SMB's unique processes and budget. No need to hire IT personnel, purchase expensive hardware, or make time for long and costly upgrades. Datto's chain of backups and recovery options combined with our IT services keep your business running smoothly during a disruption. Datto's Intelligent Business Continuity provides relief by saving full image backups on a physical device in your office, and in their cloud-based service. With more control and options than a traditional backup, the instant virtualization features reduces recovery time from hours to minutes. To build an effective business continuity plan, calculate the losses accrued during downtime to find out how much downtime you can afford, a.k.a. your recovery time objective (RTO), which will dictate your recovery point objective(RPO), (click here to access Polarverse's Recovery Time Calculator). You'll have the option to backup as often as every 5 minutes, resulting in a recovery time as quick as 10 minutes. You can be even pickier than that! Should one piece of your data file become unusable, you can retrieve that piece from its last working timestamp and update just that rather than re-enter 100% of the data populated after that recovery point. And since cloud storage is saved over multiple servers, even your backups have backups.
A data backup isn't a continuity plan!
Remain competitive during downtime by limiting downtime occurrences. Book a consultation with Polarverse to discover the options available to you by calling (519) 489-0646.
You need to be a registered user to post comments. Please log in.