Submitted by Chris Davis on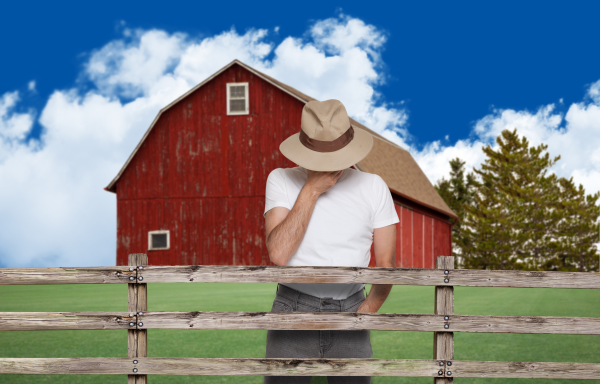 It's only natural that when you hear of a disaster you think it couldn't happen to you.
That's why, even though we're told constantly that we should diligently maintain a working backup recovery system because all our company's data could be lost in an instant, we tend to brush off the advice.
Yet disasters do happen when you least expect them, and they can happen to anyone. So to illustrate the importance of staying on top of your data recovery system, here are three tales of "data gone wrong." After all, there's nothing quite like a good horror story to inspire action!
Toy Story 2: Gone!
One morning in 1998, the animators at Pixar Studios working on Toy Story 2 noticed that Woody's hat started disappearing. Then his boots… Then all of Woody – gone! Other characters started disappearing too.
A rogue command in their system had started wiping out data. No problem, the team thought, as they pulled out the backups. Unfortunately, the backups were bad and only had data from 10 months ago.
Luckily, one of the project leaders who'd just had a baby had recently asked to have a copy of the film installed at her house. So they drove to her house and escorted her computer back to the studios "like an Egyptian Pharoah." And as we now know, Toy Story 2 was saved.
Moral: It's not enough to simply run backups. You need to periodically check to make sure the data is actually getting backed up and nothing is corrupted.
46,000 Insurance Customer Records: Lost!
In 2010, Zurich Insurance announced it had lost a backup tape containing confidential data from 46,000 customer records as it was being transferred from one site to another. To make matters worse, it was later revealed that it took a full year for their headquarters to learn that the tape was missing.
While there was no evidence that the data had fallen into the wrong hands, it was not encrypted and therefore easily accessible by anyone in possession of the tape. The company was slapped with a £2.3 million fine from the British Financial Services Authority.
Moral: If your backups are physical, make sure they're transported and stored securely in a location away from your computer. And regardless of whether your backups are physical or in the cloud or both, make sure they are encrypted with high-level security.
Why MegaPetCo Closed Their Doors
The fast-growing set of chain stores MegaPetCo had refused to upgrade their IT system to one that could handle their needs. One day a systems developer accidentally programmed a query that wiped out their entire database. All of a sudden, operations ground to a halt; from sales to payroll to purchasing and reporting, everything had been tied into that one database. And
no backup.
They tried to sue their ISP, but between recommendations to upgrade and failure to do so, the lawsuit was dropped. Three months later, MegaPetCo filed for bankruptcy.
Moral: Backups may seem like a low priority, or even an unnecessary expense. Yet surely there is data that if lost would cost your company dearly. And when you compare the cost of replacement to the relatively minor expense of keeping good backups, the choice is clear.
Why Take A Chance That Your Backups Are Safe? Implementing a solution that will backup, protect, and recover your data is easier and more cost effective than you may think.
In fact, it will probably pay for itself in business saved and headaches avoided, the first time your system goes down or data is compromised.
If your server crashes or you experience a power outage, we can virtualize your systems to the cloud, and you can keep running your business. That's business continuity.
You may hear a lot of backup solutions on the radio these days. While they may have their place for your home data, they are not designed for business data, files and systems. And they won't keep your business running in the event of a technical or natural disaster.
Let's make sure your company isn't betting the farm on a flawed recovery system.  Call us at 519.489.0646 or email info@polarverse.com 
You need to be a registered user to post comments. Please log in.