Submitted by Glenn Stewart on
5 Ways to Spring Clean your Insurance Policy
With Spring finally in the air, it is only natural to take a look around you and look for areas in which to make a fresh start. Your insurance policy is one area you should regularly tend to, closely monitoring it and making sure you have the right protection at all times whether in your business or in the home.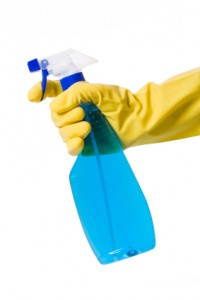 Here are 5 ways you can Spring-Clean your insurance policy.
Perils
Many building insurance policies, such as home insurance, are comprehensive policies – which cover you in almost any eventuality. If you think your comprehensive insurance policy may be too much, you could seek to purchase a specified peril policy, ensuring you are only protected against perils that apply directly to you.
People
If you have had people named on an insurance policy – such as auto insurance or health and dental coverage, it is a good idea to regularly revise this coverage. There may come a time this named party purchases their own insurance, in which case you don't need to include them in your policy.
Coverage
In some cases, purchasing individual coverage for you and another person may not be the most efficient approach. For example, it may be beneficial to purchase a joint life insurance policy for you and your spouse.
Cost
If your policy is renewed annually, it's worth reviewing the policy before you pay the premium. Look at the details contained within the policy and assess whether any of your circumstances have changed. Are you entitled to any gratuities? Discuss with a professional Insurance Broker whether your costs can be lowered.
Value
While you are looking at your costs, you may also look at the property values you have
insured.   Look to see how depreciation of equipment, for example, may affect your premium or if the estimated re-build cost of your building may have changed and adjust your coverage accordingly.
Taking the time to Spring-Clean your insurance policy cannot only potentially save you money, but it may also streamline and improve the protection you have.
Do you need help Spring-Cleaning your policy?
For advice from a Professional Insurance Broker call or email
Glenn Stewart -1.888.256.8685 or email glenn@cuttherisk.com for a second opinion
You need to be a registered user to post comments. Please log in.