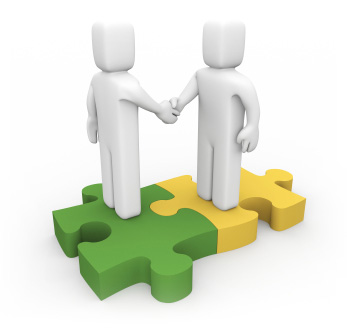 We are the Small Business Community Network (SBCN)—your connection to the small business community. Our organization offers monthly networking events, special events, education and training.
If you want to attend professional B2B network meetings, where you are guaranteed to connect with like minded professionals who want to build relationships and share referrals, then the SBCN is the place for you.

We are an established organization who, for the past 10 years, have helped hundreds of businesses navigate the many realms of networking successfully. We have 10 years experience of assisting and working with SMB's to help them promote, via social media and traditional face to face networking, their businesses and build their brand in order to be recognized as experts in their field. We offer mentors, a podcast, a newsletter and many other benefits to the SBCN Members. Referrals are passed within the group and also shared via members and guests once the relationships have been built.

We also offer special focus groups, one of which is referral based and the other offers help in the many areas of building strong business foundations.

The purpose of consistent networking is to build trusted relationships and build partnerships, alliances and gain referrals.
History of the SBCN
The Small Business Community Network (SBCN) was founded in 2003 by Linda and Dave Ockwell-Jenner in Waterloo Region, Ontario, Canada. It was felt there was a need for an organization such as the SBCN to help small business owners enter the world of networking. Our guiding principles are:
Offer a warm welcome to both members and guests.
We focus on building relationships of trust.
Mentorship; helping one another grow.
Referrals are not an expectation, but they come with time.
We are not limited to a single member of each profession.
To offer educational opportunities.
To be accessible to all small business owners.
Who would be interested in the SBCN?
Small business operators; their employees and support network.
Business owners who would benefit from support and relationships with other business operators.
Entrepreneurs & start-ups.
Students considering going into small business.
Individuals who want to network online
Membership
Guests are always welcome at our monthly networking events; there is no limit on the number of times you can attend as a guest. However, the SBCN has compelling membership options that provide a number of additional benefits. We would certainly recommend that you come and check-out our monthly networking event as a guest before making any membership committments.
Regular members can attend our monthly networking events for free. Our online members pay $20, but otherwise enjoy many of the same benefits.
If you are interested to learn more about our membership options, please take a look at the benefits of becoming a member.
The SBCN Team
Dave Ockwell-Jenner   Co-Founder
Linda Ockwell-Jenner   Co-Founder
Brendan Waller           Ambasador
Nelson Dunk               Ambassador
Craig Herner               Ambassador
We are dedicated to bringing premier networking opportunities to the small business community. As such, we're continually looking to improve and enhance the services we offer.