Submitted by Linda Ockwell-Jenner on
What should you focus on for a successful first few years of business? Suzanne Trusdale Vice President of Small Business Solutions shares her tips in this TELUS Talks Business Video Tip Series:
Focus on really understanding what your customers want & expect from you.
Focus on gathering a strong business network around you, people you can trust, learn from and bounce ideas off.
Wath the video here: http://youtu.be/3ZCi7D9D3h0
I had the pleasure of meeting Suzanne when she spoke at the 2013 SBCN MarketPlace Conference and I was thrilled to bits to discover she supports and really cares about small businesss, very much the same as the Small Business Community Network (SBCN) does.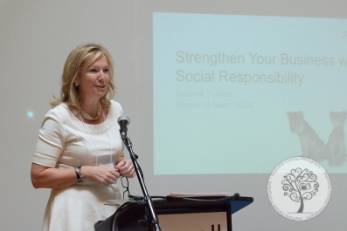 TELUS are the Small Business Community Network (SBCN) sponsors, for which we Thank them, but the really great thing is that we the SBCN and TELUS work very hard to ensure that SMB's gain as much information as possible to ensure they can continue to build their success. By having the same passion, philosophy and the desire to help SMB's this results in a stronger community both for the SBCN and TELUS. As Suzanne points out having a strong network of trusted people is also really important and that's where the SBCN comes into our own, and we work with you to ensure you enjoy traditional and online networking in a consistent and effective way.