Submitted by Linda Ockwell-Jenner on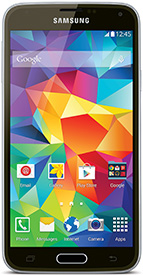 LindaOJ here, co-founder of the Small Business Community Network (SBCN) and I am excited to be able to share that our sponsors, TELUS, are hosting a Twitter Chat on May 8th 12-1PM EST. Participate in the @TELUSBusiness #smbizchallenge Twitter chat for your chance to win a Samsung Galaxy S5!
What is a Twitter Chat:
One simple way to capitalize on your engaged Twitter following is to host or participate in a Twitter chat. The idea behind a Twitter chat is to host a live discussion around a given topic at a specific time. The organizer starts and continues the conversation by posing questions to those participating. These participants reply with their ideas and questions, which carries on the discussion. The sign of a great Twitter chat is one that sparks a natural discussion between participants, not how many questions the host is able to ask.
To find out more why not visit the TELUS Neighbourhood.
I hope to see you participating and asking lots of questions.