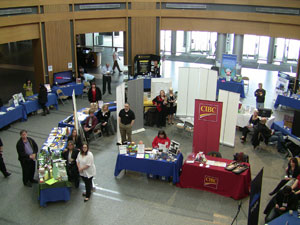 The annual Small Business Showcase is a tradeshow style event with a difference. We focus less on 'bodies in booths' and more on fostering great conversation between exhibitors - including seminars and other presentations throughout the day.
We've found that by providing a more collaborative type of environment, our exhibitors come away with new opportunities to work with other businesses as well as great new ideas. The public who visit our Showcase events can be sure they'll find some truly remarkable people, businesses, products and services.
Businesses exhibiting at the Small Business Showcase range from the glitz and glam of jewelry providers to cutting-edge technology providers and just about everything in between. If you're looking to promote your business, or looking to work with other great businesses, then the Small Business Showcase is for you.