You don't need to travel to a big city to access a great business conference.
The MarketPlace Conference is our premier event of the year. Each year we feature a different theme: in 2011 we focused on Social Media, our 2012 event invited us to 'Explore the Future, Now.' and our 2013 conference focused on 'Connecting in the Community'
We bring together fabulous speakers, great local businesses and a spectacular atmosphere within which we meet, connect, learn and share.
Here's what our 2013 MarketPlace Conference looked like...
Left-to-right: Brad McCallum (TELUS), Dave Ockwell-Jenner (SBCN), Linda Ockwell-Jenner (SBCN), Suzanne Trusdale (TELUS)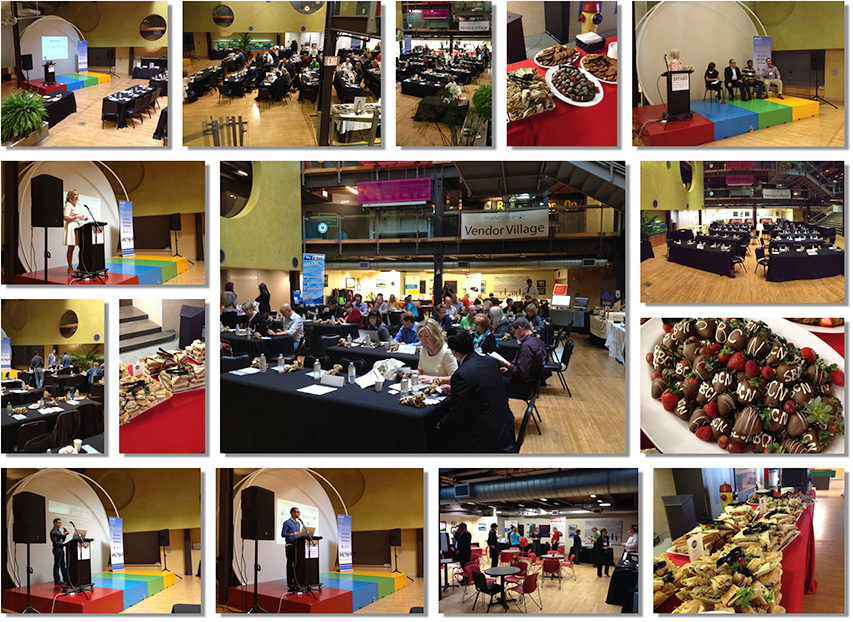 Watch what people said about our 2012 event...
Visit www.marketplaceconference.com for more information!