Submitted by Ian Inglis on
Hello Fellow SBCN Members,
I am a member of the KW Kiwanis Club, and for the past 50+ years we have been running the local KW Kiwanis Music Festival. This year I am on the organising Committee, and we are in need of Volunteers. I have included some more detailed information if you are interested in Volunteering.
You will be amazed at the talent of these local Musicians. If you have questions, I can be reached at 519-570-8927.
Thank you,
Ian Inglis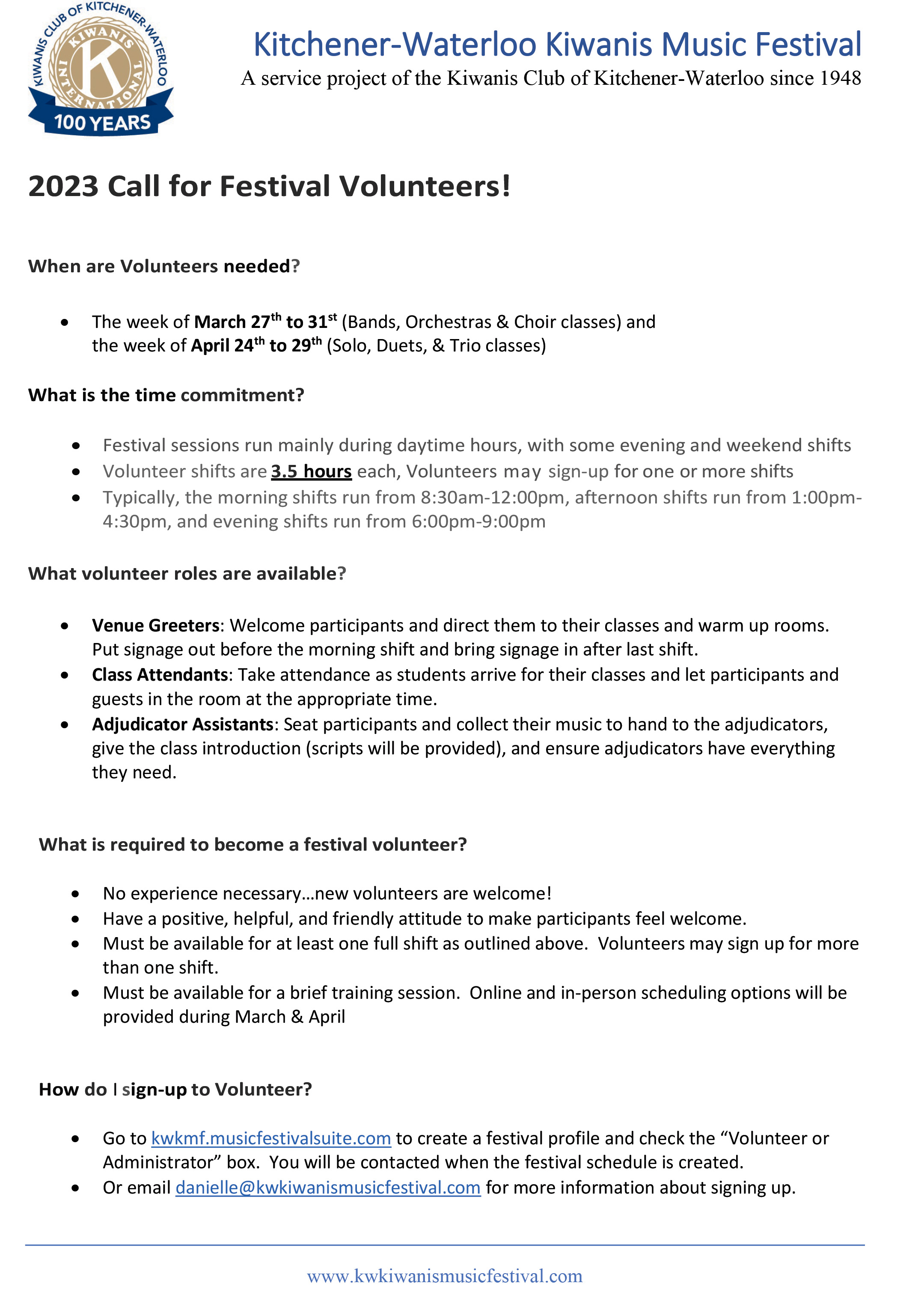 You need to be a registered user to post comments. Please log in.